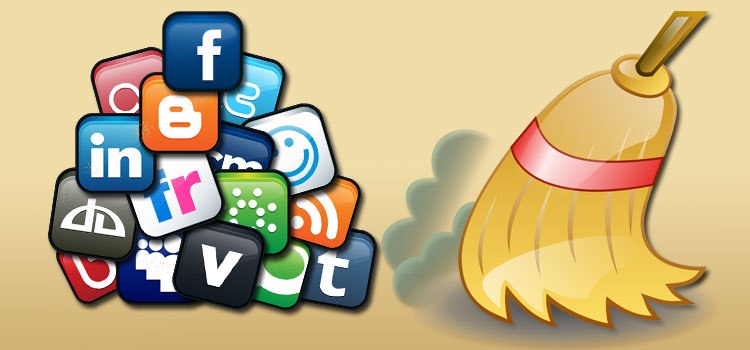 Depending on where you live, it might be easy to forget that mid March brings with it the first official day of Spring.
If you've followed my Planet Driven Planning advice you're looking to cleanse your space right about now. Given how technology focused our culture has become, I suggest you include your digital space in your spring cleaning efforts. Social media has a big impact on your world, Americans spend an average of 2 hours per day on social media.
Social media is a big echo chamber. The more you engage with a topic the more you see it. This means that you can very intentionally curate your social media feed by using some strategic thinking. I suggest you start by cleaning house.
Step 1 : Minimize the Negativity
Unfollow people who were always posting dramatic or negative things.
On Twitter and Instagram there is a 'follow back' mentality, however, just because someone likes what you have to say, doesn't mean you like what they're saying.
On Facebook you can 'unfollow' without 'unfriending' which is often all you need to do to clean up your own house.
For me this included most political/news related things as well as some 'comedy' groups. I should say here, I didn't eliminate people just because they honestly posted about something they were dealing with in life. I eliminated people who use social media as a soapbox, or as a place to perpetually vent, or to stir the political pot etc.
There are apps that will help with this, like Social Fixer. I find power in curating it myself, but this could be a great solution for you! I encourage you to complete the rest of these steps too.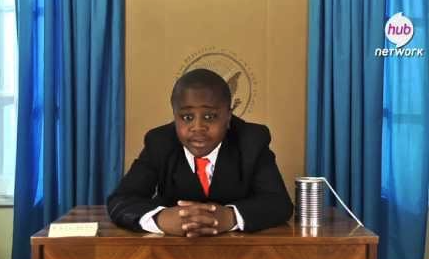 Step 2: Increase the Positivity
This was the really fun part. I searched for pages, groups and people who focus on positive and uplifting things, I'll share a list at the end of this post of my favorites.
It's amazing how the breadcrumbs unfold before you as you start following the trails of positive, cool stuff out there. It may take some time to uncover where you can find positivity that is also productive…kittens and puppies make me smile but I don't need my social media feed to be just that.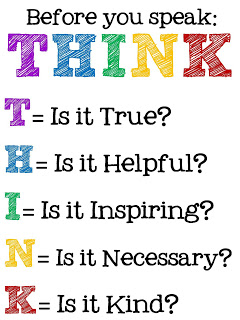 Step 3: Consider My Contribution
What do you share and post? Are you someone that others would have to unfollow in going through this same exercise? Are you contributing to the downward spiral?
To ensure the answer was No I made a few commitments:
Allow my social media posts to accurately represent my life (post about the good and the bad)
Ensure that my posts always forward a conversation
Take ownership for my experience and attempt to forward and spread the positive things in the world
Keep in mind, I use social media as a business tool and I'm a personality brand. So your commitments may be different than mine.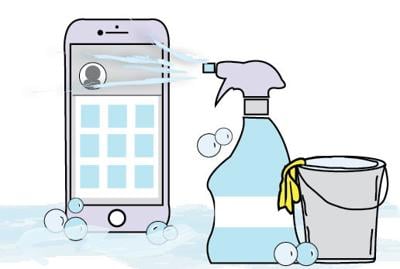 Step 4: Maintenance
I schedule time to review my social media weekly. This could be monthly or even every 3-4 months for you.
On Facebook, I rarely accept a Friend Request if we don't have at least one friend in common. As soon as I accept I immediately add them to the 'Acquaintances' List under 'Friends'. I also immediately look at their feed to decide if I want to Unfollow them or not (the default on Facebook is to Follow a new Friend). I have a few additional lists I maintain that I might also add them to in order to help me remember the context for our connection later.
On Twitter and Instagram I look at who has followed me and decide if I want to 'follow back' or engage them. As for LinkedIn, I only accept people I know or who I have 3+ connections in common with.
The last thing I do across the board is send them the following message:
Hello there! Thanks for connecting with me! Let's avoid the click and forget 'friendship'. Here's a short video I made to help us get to know each other. I can't wait to hear back from you about *your* passion!
Once a week I (or my VA) look through my sent messages and anyone who hasn't responded to my welcome note get's a follow up and eventually removed if they don't reply, because I only want to connect with people who genuinely want to connect.
I also take time every year to go through all of my connections and comment on something recent. If I can't find anything I want to comment on, I consider unfriending/unfollowing them.
That's it.
I won't lie and say this was a super fast task to achieve. It took several hours over the course of a few weeks to accomplish. And it was totally worth it.
Now my feeds make me happy, constantly inspires, educate and mine are truly ways for people to have a window into my real life.
Here's the thing, you can curate your experience of life just like social media. As I worked on my social media I also looked at my life and did some clean up there. I stopped hanging out with some negative people, I changed the music I listened to, and in my case I eventually switched jobs, leaving the corporate world. I know it may sound extreme, but these things really were kick-started by me setting some boundaries around social media.
If there are influences in your life or your business that aren't serving you, remove them. If you have a vendor that isn't delivering what they committed to, talk to them. If you have a friend who is consistently draining you, talk to them.
It's easy to become passive about life and our experiences in it, don't forget you control your world. It's possible that social media is the best place to start, it was for me.
If you'd like to follow me on social media here's how:
Here are some of my favorite uplifting groups to follow on social media: